Meet MCAC President and Board Chairman Jack Bavis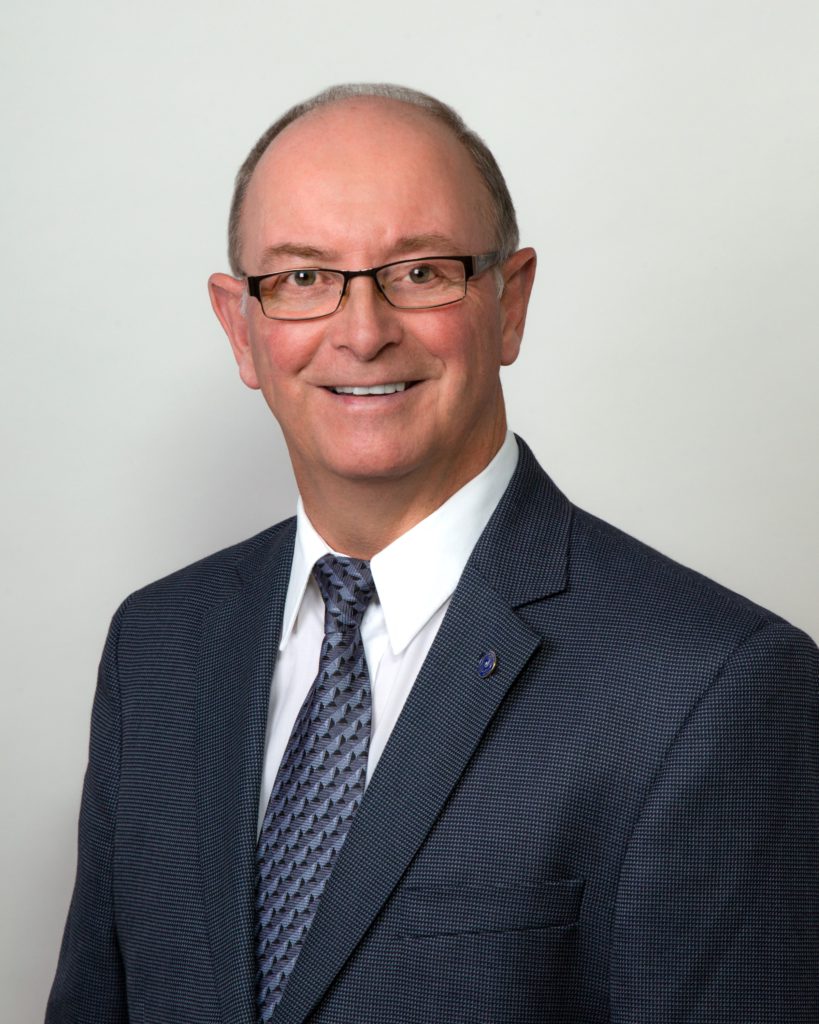 Hometown: Mount Pearl, Newfoundland
Occupation: Project Manager, Cahill Group
Hobby: Walking and exercising
Favourite MCAC Conference: My first conference in Halifax. It was all very new and I learned so much about the association. But every conference after that has provided incredible memories, and I look forward to them every year.
Q – How long have you been involved in the mechanical contracting industry?
A – I joined the mechanical contracting industry more than 40 years ago when I started as an apprentice plumber in 1974. From there, I took on some more responsibilities, and I moved to Becker Contractors to take on procurement, estimating and project management.
I spent 17 years with Becker Contractors, and eventually moved to the Cahill Group where I have spent the last 20-plus years. For my first 5 years I worked in estimating and procurement, and have worked in the project management role for the last 15 years.
Q – How long have you been involved with MCAC?
I first became involved with the MCA Newfoundland and Labrador in 2004, and joined the MCAC board in 2009.
Q – What are some of your priorities as President and Chairman?
There are a number of ongoing priorities that MCAC is addressing on behalf of our members from coast to coast, and I look forward to the progress we can make in the coming year.
An ongoing topic that we hear from our members is the issue of prompt payment. From my perspective, we want to continue the conversation with liked minded organizations to see the implementation of Prompt Payment Legislation at the federal level. As MCAC President, I am excited to continue the positive progress we have made on this file, and I look forward to advocating on our members' behalf to see federal legislation implemented. At the same time, we are hopeful that we can work closely with provincial MCAs from across Canada to see similar legislation implemented at the provincial level.
Other priorities include the MCAC Captive. There is a tremendous amount of background work that is going into the establishment of the Captive, but we know this will be a significant benefit to the members that choose to participate. As this work continues, I am excited to talk with MCAC members about what benefits the Captive can provide them.
Lastly, I think it is very important that we continue to provide education opportunities to our members that can help them differentiate themselves in the marketplace and showcase the important role that mechanical contractors, whether service contractors or project contractors, play in our industry. I would like to see education remain as one of the cornerstones of our offerings to the membership, and I am looking forward to working with the Construction Education Council to continue their important work.
Q – What are some of the most important issues affecting MCAC members?
As I alluded to, prompt payment remains a significant issue for our members across the country, and we should continue to work diligently to help address the issue of payment terms. There has been a lot of progress made to date, and I am looking forward to continuing that on behalf of our members.
As well, in talking to many of our members, the issue of quality of documents and drawings that are coming out for tender remains an important issue. We should continue to work with all industry stakeholders on how we can improve construction documentation so all participants in a construction project are aware of what is required in that project.
Our members are also being faced with the challenge of new technologies and practices emerging in the marketplace. As a national association, I think it is essential that we can provide the education and the resources for our members to understand how these changes are impacting their business and how they can continue to succeed in our industry. Education will continue to play a very important role in this.
We also need to make sure our members feel engaged by their associations, whether at the provincial level, or the national level. Involvement MCAs from across Canada can provide tremendous benefits.
Q – What is MCAC doing to respond to these important issues?
In addition to the ongoing advocacy work being done by MCAC, the association continues to work closely with like-minded stakeholders and other organizations to advance our priorities. MCAC continues to be actively involved as a constituent organization of the National Trade Contractors Coalition of Canada (NTCCC) to advocate on behalf of trade contractors across the country. NTCCC has been integral in dealing with the prompt payment file, and MCAC can raise other issues of importance to our sector through our involvement there.
As a national association, we are also continuing to work closely with provincial and zone MCAs across the country so we can better serve our members. We hope to increase this collaboration, and find new ways for our collective organizations to work together. This may even lead to a summit of some kind that would facilitate the sharing of information, and increase the dialogue about MCAs across Canada.
Q – What message would you like to convey to MCAC members?
I would tell members to stay actively engaged in their associations, and to leverage the many opportunities available to them through the association. Whether it is education, networking events, or resources, the associations provide significant benefits to our members across the country.
I would also like to thank our members from coast-to-coast for their support of the MCAC. As I step into this role, I am very excited to meet with as many members as I can in the coming year, and to work diligently on their behalf for the betterment of the mechanical contracting industry in Canada.
Benefits of Insurance Captives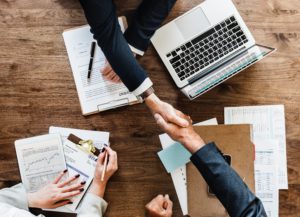 The establishment of an MCAC Captive is close to complete, and is anticipated to provide a number of benefits for MCAC members who wish to take part.
Several members have already signed up, and the opportunity remains open for any MCAC members in good standing to join. For those interested in more information, MCAC is pleased to provide some answers to Frequently Asked Questions about Captives, and what exactly the MCAC Captive will involve.
Q – First, what is an Insurance Captive? 
A – Essentially, a captive is an insurance company that will be created by, and owned by a non-insurance company(in this case, MCAC) to insure the risks of its members who take part. Since the Captive is owned by MCAC and insures the risks of MCAC members, the risk assessment of those members is better understood, and more likely to result in lower insurance premiums for those who take part.
Q – Is the Captive exclusively for larger firms? 
A – Not at all. Insurance Captives in several different industries have firms of all sizes taking part. In fact, more than 55 per cent of Captives are owned by small companies.
Q – Why would a Captive result in lower premiums for those firms who take part? 
A – Quite simply, it is because there is no better way to assess risk than by working with those who fully understand their risk. Just think of the number of times you may have questioned an insurance premium. An insurance Captive allows the insurance sector to work closely with construction industry stakeholders to better assess risk exposure. It also allows the construction industry to better inform the insurance industry about new trends and developments that can impact risk. Together, the Captive becomes a way to show the insurance industry that their assessment of risk may not be in line with reality, while illustrating how the construction industry manages its own risk exposure.
Q – What is the best way to get involved in the MCAC Insurance Captive?
A – If your firm is interested in taking part in this unique opportunity, contact MCAC today at mcac@mcac.ca or 613-232-0492.
Progress Continues on Prompt Payment File
The Mechanical Contractors Association of Canada (MCAC), together with stakeholder groups, continue to discuss the importance of prompt payment with federal government representatives. MCAC and other constituent members the National Trade Contractors Coalition of Canada (NTCCC) have met with several senior officials to present the trade contractor viewpoint on this file in the hope that it will become an important part of the federal government's economic update.
MCAC will continue to advocate on behalf of its members to see federal prompt payment legislation realized in Canada.
MCAC CEO Pierre Boucher recently met with senior government officials, as well as with federal MP and Chair of the Standing Committee on Finance, Wayne Easter, to discuss several issues of importance to MCAC members, including prompt payment and community benefits clauses in the procurement process.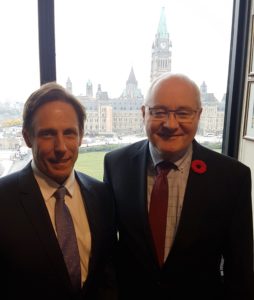 MCAC Opposes the Legislation of "Community Benefits" Through Procurement
Recently, the MCAC announced a strong stance against the use of community benefits clauses in the procurement process and is working with like-minded stakeholder groups to oppose the practice. Bill C-344, an Act to amend the Department of Public Works and Government Services Act (community benefit), aims to give the minister of Public Services and Procurement Canada the authority to require an assessment of the benefits that a community derives from a construction, maintenance or repair project.
While MCAC supports the industry giving back to the communities where members work, it remains opposed to any legislation that would impose those community benefits as part of the procurement process.
MCAC is continuing to work with other organizations to articulate its concerns to the federal government.
2018 MCAC Conference Showcases "Reaching Your Peak Performance"
The 2018 MCAC Annual Conference was held in Whistler, British Columbia this past September, and saw more than 200 delegates from across Canada take part.
With the theme "Reaching Your Peak Performance," the Conference provided a number of opportunities for delegates to network and discuss some of the major issues affecting the mechanical contracting industry in Canada. Educational sessions included topics on the legalization of marijuana, new mobile apps and workflows available to contractors, and how the industry can adapt in the face of constant change and demands from all stakeholders. The conference also featured an Associate Member exhibit area, allowing attendees to learn about some of the products and services available across Canada, as well as a great number of social and networking events. Highlights included the MCAC Winter Games at the Whistler Olympic Park, and the live music and entertainment during the conference opening night BBQ and Closing Night Gala. Once again, the 2018 Conference was another must-attend event, and MCAC would like to thank all who attended!
The 2019 Conference will be held in Nashville, Tennessee in October 2019! Stay tuned for conference details and registration.
Great speakers! Delivered clear and helpful information on relevant topics!
Keynote speaker – amazing, very funny, and really got the event rolling!
Hats off to the MCAC for a great conference!! Great job!!
Closing Night band was fantastic!
Conference Event Level Sponsors
Thank you to our Conference sponsors! 
Gold Category
Allpriser

Anvil International Canada

Aon Insurance

Bibby Ste Croix

Derksen Plumbing & Heating

Flocor Inc.

M.A. Stewart & Sons Ltd.

MCA Ontario

Milwaukee Valve

Uponor
Silver Category
Anderson Webb Limited

Apollo Valves

Black & McDonald

Bradford White Canada

Masco Canada

Milwaukee Tools

Oakville Stamping & Bending (OS & B)

PlanGrid

QBE Insurance

Shell

Taco Canada

Wolseley
Bronze Category
Armstrong Fluid Technology
LynCar Products
MCA Kitchener-Waterloo
Oventrop
Peak Mechanical Partnership
RF Contracting
Tesc
The Cahill Group
Watts Water Technologies
MCAC Launches 'Women in Mechanical Construction' Initiative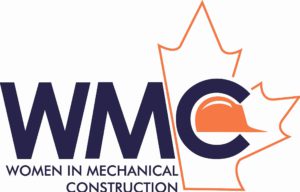 MCAC's Women in Mechanical Construction Forum met for the first time at the MCAC Annual Conference in Whistler, British Columbia. As part of the Forum, the WMC also held a joint networking reception with members of the MCAC Board of Directors to discuss issues of mutual concern.
As a new and free benefit to MCA Canada members, this will be a forum for female professionals to connect, interact and share experiences. The Women in Mechanical Construction Forum will provide a unique opportunity for our industry to attract, support and promote women in leadership roles. Ultimately, these individuals would then become role models for future generations of women. Everyone at MCA Canada looks forward to making an impact and to actively promote women in our industry! Watch for further developments and updates. To become involved in this new initiative please contact Tania Johnston at 613-232-5169 or email her at tania@mcac.ca.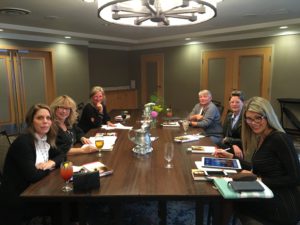 MCAC Member Exclusive Advantage Programs
One of the significant perks of MCAC membership is access to the exclusive MCAC Member Advantage Program, allowing members to access thousands of dollars in savings and benefits from companies across Canada.
Read more about some of the perks available to your firm and your employees through MCAC membership: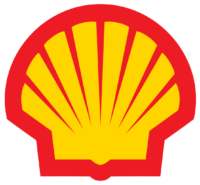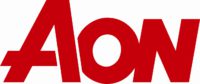 Helping our member's businesses grow is one of MCA Canada's highest priorities. Members of MCA Canada enjoy world-class education programs, business tools, conferences,  representation, communications and much more. Part of the overall benefits package includes our "Membership Advantage Programs."
These national organizations have partnered with MCA Canada to save members money and time on everyday business and personal items.  Whether it's work wear, insurance coverage, vehicles, office services, safety products, fuel savings and more, your Membership Advantage Program will help.
Members can access the specific contact information and discount codes in the members-only section of the MCAC website, which is accessed through the "Login"  tab on the main page of the website.
Upcoming MCAC Education Events
MCAC Student Chapter Summit
Location: Vaughn, Ontario
Date: January 31 – February 2, 2019
Advanced Project Management Program
Location: Waterloo, Ontario
Date: February 7-10, 2019
Project Procurement and Strategies (Estimating Conference)
Location: Calgary, Alberta
Date: February 27-March 1, 2019
Project Management Program
Location: Waterloo, Ontario
Date: Week 1 – February 28-March 4, 2019
Week 2 – April 4-8, 2019
"The Project Management Course offered by CMCEF and the University of Waterloo was very professional in its approach with very well qualified and experienced professionals. I have been associated with the contracting business for more than twenty (20) years. This course is a recommended must for those interested in having a "professional standard" approach to Project Management. Thank you for giving me the opportunity to attend."
Save the Date! CEC Fundraising Golf Tournament
Mark your calendars for the 2019 CEC Fundraising Golf Tournament, being held July 10, 2019 at the Royal Ontario Golf Club in Milton, Ontario. Join your fellow MCAC members and help support education and training opportunities through the Construction Education Council.
Fore!
Wednesday, July 10th, 2019
Royal Ontario Golf Club
Milton, ON
Meet the MCAC 2018/19 Board of Directors
At its most recent Annual General Meeting, held in Whistler, British Columbia on September 21, 2018, the MCAC announced its new Board of Directors for 2018-2019.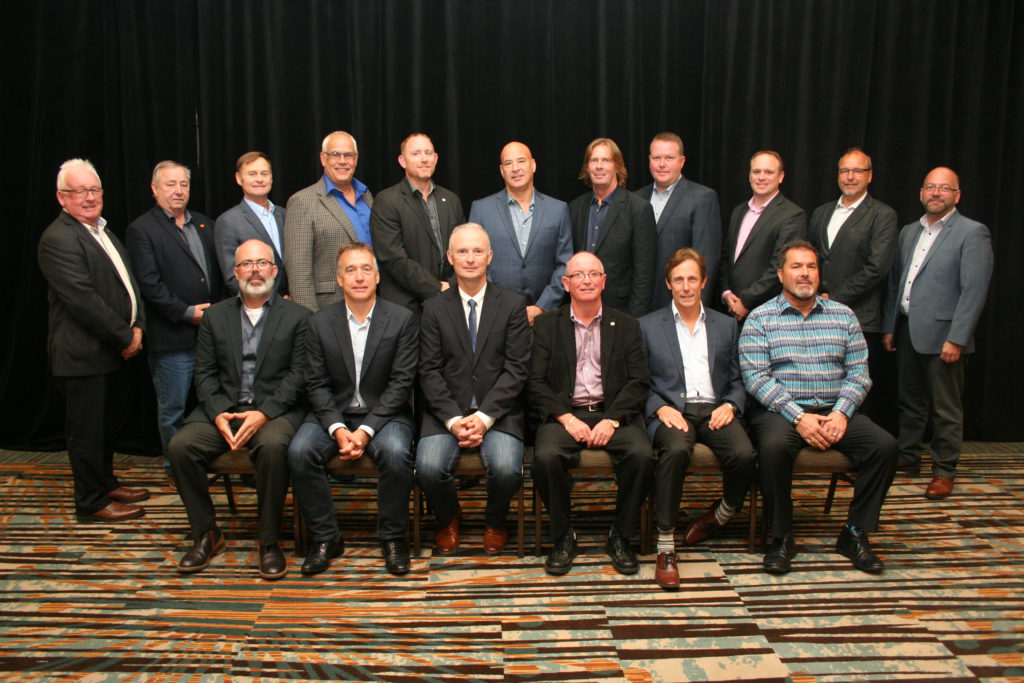 Front row (L to R) are the members of the MCAC Executive Committee: Derek Ermen, Wayne Davidson, Dave Flamand, Jack Bavis, MCAC CEO Pierre Boucher, Dave Holek
Back row (L to R): Charlie Webb, Dale Miller, John Warnica, Luc Kadziolka, Mike Miller, Brad Mason, Scott Kerr, Joe Givens, Ian Arbuckle, Serge Robert, Charles Savoie
Not pictured: Brad Diggens, Tim Padfield, Scott Munro and Quentin Bevan.
MCAC Lifetime Award Recipients 
At the most recent MCAC Annual Conference, MCAC was pleased to confer three Lifetime Membership Awards to outstanding individuals. Lifetime Membership is conferred on any individual who, upon retirement or otherwise, is recognized by the Association for his/her contribution to the work of the association. The recipient of these awards are persons who have contributed in an outstanding manner to the work of the association at the national level by working on national committees, holding office at the national level and contributing to the improvement of the trade and industry on a broad national basis.
Bob Hoare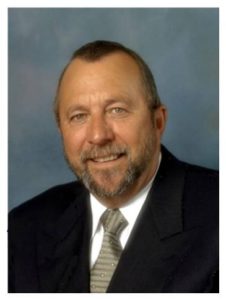 Previous MCAC Chairman from 2008-2010, which coincided with his role as President of MCA Toronto and MCA Ontario, Bob Hoare has served on countless committees, and has proudly represented MCAC at all levels, including his time as Chairman of the National Trade Contractors Coalition of Canada.
Tom Vincent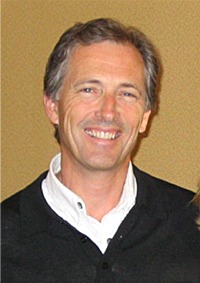 Having served many years on the Construction Association of Nova Scotia Board, including one year as Chair and then 8 years on their mechanical section, he also represented the province of Nova Scotia on the MCA Canada Board of Directors from 1998 until 2008 and in 2004 he was elected to the position of Chairman of the Board serving until 2006.
James Derksen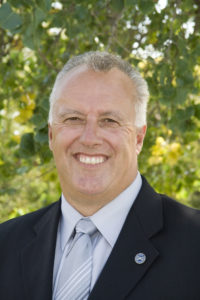 In addition to his 2 years as MCAC Chairman, James Derksen has a long history of volunteering with MCA Canada and his provincial MCA, including several years of service on his provincial Board of Directors, and as an active participant on the Mechanical Service Contractors of Canada (MSCC) Board of Governors.
Gaetan Beaulieu Awarded the Lloyd Maclean Memorial Award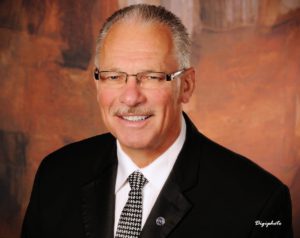 Award recognizes outstanding volunteer committment to MCA Canada
Since starting his own firm in 1984 out of the kitchen in his home in Edmundston, New Brunswick, Gaetan Beaulieu didn't waste anytime becoming involved in the MCA, joining in 1989.
In 1994, he joined the MCA New Brunswick Board of Directors, and has held all Executive positions on MCANB, including several years as Chair.
In 2004 he was appointed National Director for MCA New Brunswick and in 2013 he became Chairman of the MCA Canada Board of Directors, serving until 2015 and recently retiring from the Board in 2017.  In addition to his time given to the MCA's he also served over 20 years as the Management Trustee representing MCA NB on Joint Health/Welfare, Pension & Training Boards with United Association.  He has been very involved in the United Contractors Council on a national level.  He has participated in countless national lobbying efforts and had a significant impact with prompt payment in New Brunswick and Canada.
Mechanical Contractors Association of Canada Awards $25,000 in Scholarships
In total, 14 scholarships awarded across Canada to assist students in mechanical education streams
The Mechanical Contractors Association of Canada (MCAC) was pleased to award 14 scholarships to deserving students across Canada, amounting to $25,000 in financial assistance. The scholarships were awarded as part of the Richard McKeagan Scholarship Series, recently renamed to recognize the work of the Association's past-CEO.
"As an association, we understand how important it is to attract new students to the mechanical contracting industry in order to meet the anticipated demand we will face in the coming years," explained Jack Bavis, MCAC President. "This scholarship series is one way we can help students pursue their education in the field, and enter the workforce prepared and ready to take on the challenges of tomorrow."
Since 2006, MCAC has awarded more than $35,000 in scholarships, with the 2018 year marking the most significant amount to date. The program expanded in large part due to several MCAC Associate Members stepping up to provide their own scholarship funding through the program. These members included Federated, Taco Comfort Solutions, Franke Kindred, OS&B, Bradford White Canada, Masco, Wolseley Canada, and Uponor. In addition, the broader Associate Membership of more than 100 members agreed to fund a single MCAC Associate scholarship.
As part of the program, scholarships are awarded to university, college and apprentice students studying in mechanical fields. As well, in conjunction with MCAC's continued emphasis on women in construction, there are specific scholarships available for women studying in the mechanical field.
"We are very proud to see the growth of this scholarship series, and to recognize so many deserving students across Canada," Bavis added. "Our hope is that this program will continue to grow, and that we can showcase our dynamic and exciting industry to students year-after-year. Education and ongoing training are so important to our industry and our membership, and this scholarship program helps to demonstrate that."
The following students received scholarship funding through the Richard McKeagan Scholarship Series in 2018:
Carmen Bracho – McMaster University
Eva Bracho – McMaster University
Bryant Brokenshire – Wilfred Laurier University
Taylor Davies – McGill University (MCAC Associates Scholarship)
Manuel Lemos – McMaster University
Erin Martin – SAIT
Kalum Neubeker – Saskatchewan Polytechnic
Philip Reinders – McMaster University
Ty Stevens – Saskatchewan Polytechnic
Angel-Lynn Tran – University of Winnipeg
Tennesy Unger – Saskatchewan Polytechnic
More information about the MCAC Richard McKeagan Scholarship Series, managed through MCAC's Construction Education Council, is available online at www.mcac.ca/cec/scholarships/.
Gold Standard Program Raises the Bar for Service Contractors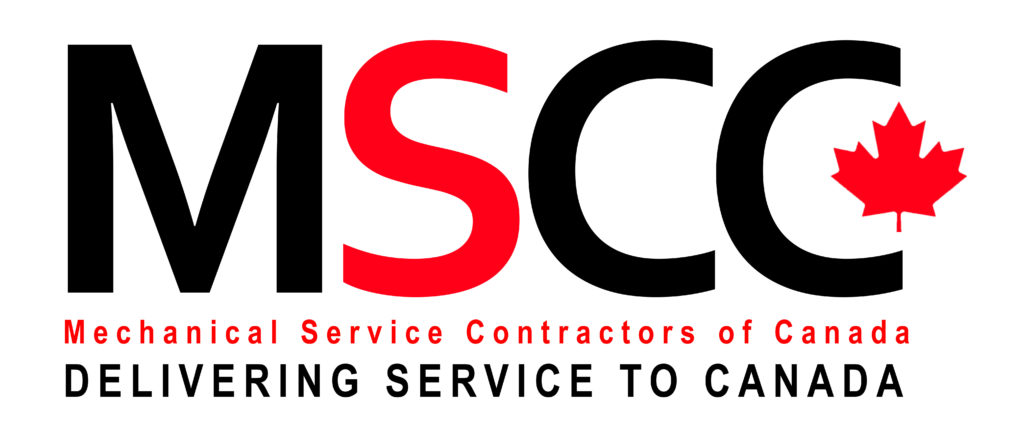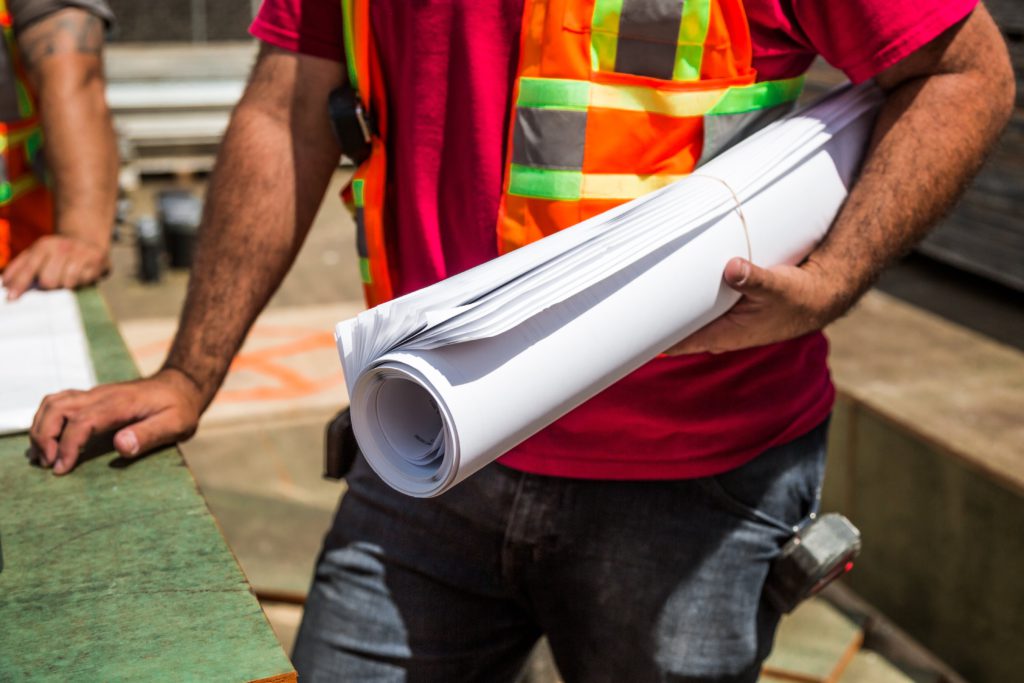 What is the Gold Standard? 
The Gold Standard program helps to differentiate companies and technicians in the mechanical service field by recognizing excellence in skills, expertise and practice. There are two types of Gold Standard – the Gold Standard Contractor designation, and the Gold Standard Technician designation. The Contractor designation recognizes companies, while the Technician designation recognizes individual journeymen in the fields of plumbing and HVAC.
How does the Gold Standard designation help set companies and individuals apart? 
The program was developed by the Mechanical Service Contractors of Canada (MSCC) over the course of three years and with input from stakeholders across the country. Developed in partnership with contractors, service professionals, building owners and facility managers, the MSCC designation establishes an 'elite' level of service recognition. Essentially, MSCC Gold Standard Contractors and Certified Technicians are top professionals that have demonstrated that they offer customers unsurpassed support, quality workmanship, and safe and reliable service.
How can myself or my company get involved in the Gold Standard program? 
Getting started is straightforward. All criteria is available on the MSCC website. 
The MSCC Gold Standard Contractor designation is awarded to outstanding firms who have demonstrated industry-leading practices in a number of key competencies (safety, training, documentation, customer service) along with having technicians who are MSCC Certified.
Click here to download the MSCC Gold Standard Contractor Application Form .
The MSCC Certified Technician program is the only technician's certification program in Canada. There are two specific disciplines, 1- HVAC and 2- Plumbing & Heating. To become certified, technicians participate in a rigorous apprenticeship training program and have extensive on-the-job experience. Finally, only those who pass the comprehensive exam become MSCC Certified Technicians.
Click here to download the MSCC Gold Standard Certified Technician Application Form.
What other resources does MSCC provide Service Contractors in Canada?
MSCC has a number of resources available on its website, include sample service agreements, tool inventory sheets and several other tools. There are also a number of service videos available online from MCAC Associate Member firms to help Service Contractors in their field.
How can I get involved with MSCC? 
The Mechanical Service Contractors of Canada (MSCC) has two options for membership.
The first is based on your location and the second is if you are already an MCA member.
Please select:
Option 1 if you are applying as a new member or
Option 2 if you are a current MCA Member in good standing.
HOW TO APPLY FOR MEMBERSHIP
OPTION 1 – New Members For those service contractors applying for membership, please select one of the two application links specific to your location.
Ontario Contractor – Member Application – Click here to download the Application
Western & Eastern Canada – Member Application – Click here to download the Application
OPTION 2 – If You Are Already A MCA Member For those contractors who are already members of any of our provincial Mechanical Contractor Association (with the exception of Quebec) simply fill in the MSCC Membership Application Form and send it into the MSCC office.