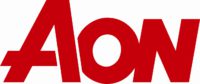 Aon Home and Auto Insurance Program
Q – What is the MCAC/Aon Home and Auto Insurance Program?
Aon and The Mechanical Contractors Association of Canada have partnered to offer MCAC members and their employees a personal, group home and auto insurance program. You'll enjoy exclusive insurance coverage and preferred discounted rates that save you money.
Q – What are MCAC members entitled to through the program? 
All Members and member employees of the MCAC are eligible to benefit from the following:
Discounts up to 20% off your premium
Access to a wide range of competitive products
Coverage for your spouse or partner and immediate family members
Emergency claim support available 24 hours a day to assist you every step of the way
Experienced and licensed Personal Insurance Brokers to provide advocacy and unbiased expertise for your individual requirements
Payment options that suit your needs
Also eligible for custom rates for Pet and Travel insurance
Q – How can I sign up? 
Signing up is simple and easy. Simply visit mca.aon.ca today to request a quote, and find out how you can save on your Home and Auto insurance with MCAC and Aon.
MCAC Member Advantage Program
Helping our member's businesses grow is one of MCA Canada's highest priorities. Members of MCA Canada enjoy world-class education programs, business tools, conferences,  representation, communications and much more. Part of the overall benefits package includes our "Membership Advantage Programs."
These national organizations have partnered with MCA Canada to save members money and time on everyday business and personal items.  Whether it's work wear, insurance coverage, vehicles, office services, safety products, fuel savings and more, your Membership Advantage Program will help.
Members can access the specific contact information and discount codes in the members-only section of the MCAC website, which is accessed through the "Login"  tab on the main page of the website.