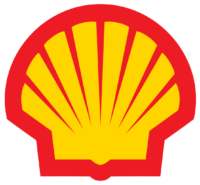 Shell Fleet Navigator Program
Q – What is the Shell Fleet Navigator Program? 
Through the Shell Fleet Navigator Program, MCAC members have access to savings on gas and car washes across Canada. The Shell Fleet Navigator™ Card is a MasterCard® that gives you savings on fuel, car washes and more! Use it at over 1,300 Shell and Flying J stations, as well as any other service station or maintenance location where MasterCard® is accepted.
Q – What are the savings available to MCAC members who participate? 
All MCAC members who sign up for the Fleet Navigator Program are entitled to 3 cents savings per litre of gas.
The card also entitles users to up to 32% off car washes at participating locations ,  10% at Jiffy Lube on the first $100 spent, and access to 24/7 roadside assistance through Road Canada at a discounted rate.
Q – How can the program help my company? 
In addition to cost savings, the Fleet Navigator Program also gives members access to a comprehensive eTRAC™ program, where users can manage cards instantly online, 24/7. This will allow you to:
■ Set limits for card use by amount (per day/week/month) and choose when cards can be used (day of week and time of day)
■ Set limits for individual cards/drivers, or groups of cards/drivers
■ Change these limits and restrictions instantly online
■ Download ready-made management reports or customize them for specific information
■ See helpful data from odometer prompts
Q – How can I sign up? 
Signing up is simple and easy. Contact MCAC today at 613-232-0492 to find out more information, or click here to find out more about the program.
MCAC Member Advantage Program
Helping our member's businesses grow is one of MCA Canada's highest priorities. Members of MCA Canada enjoy world-class education programs, business tools, conferences,  representation, communications and much more. Part of the overall benefits package includes our "Membership Advantage Programs."
These national organizations have partnered with MCA Canada to save members money and time on everyday business and personal items.  Whether it's work wear, insurance coverage, vehicles, office services, safety products, fuel savings and more, your Membership Advantage Program will help.
Members can access the specific contact information and discount codes in the members-only section of the MCAC website, which is accessed through the "Login"  tab on the main page of the website.