Meet MCAC President and Board Chairman Dave Holek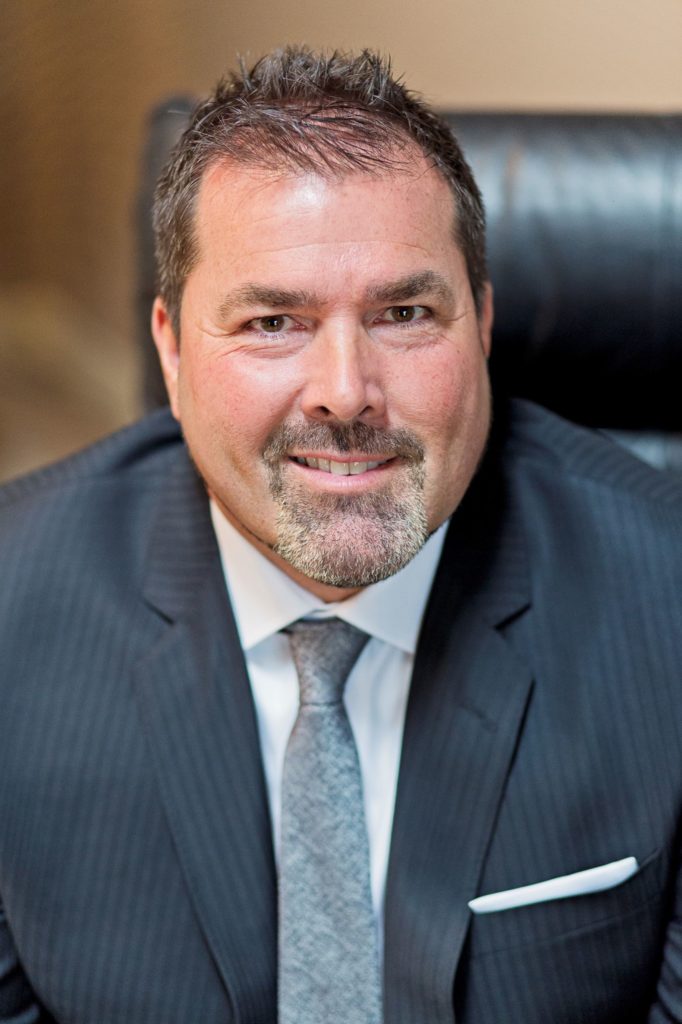 Hometown: Tecumseh, Ontario
Occupation: President and General Manager, Lekter Industrial Services Inc. since 1988.
Hobby: Golf, and now playing with my 2 new granddaughters.
Favourite MCAC Conference: Hawaii. But with that in mind, I can honestly say that each year I attend provides outstanding memories and opportunities to connect with the people in our industry.
Q – How long have you been involved in the mechanical contracting industry?
A – I first started in the mechanical contracting industry in 1979 when I began my plumbing apprenticeship. From there I founded Lekter in 1988, and we're still going strong!
Q – How long have you been involved with MCAC?
We joined MCA Windsor in 1988, and I joined the MCA Ontario Board in 2002. From that involvement came my opportunity to join the MCA Canada Board of Directors.
MCAC INDUSTRY SUMMIT THEMES
As part of its 2019 Industry Summit, MCAC identified several important themes that will impact the membership and the association in the coming years. Those themes, listed below, will guide the work of the association in the coming years:
Membership Recruitment
Continued Education
Innovation/Technology and Energy Efficiency/Climate Change
Workforce Development
Advocacy/Partnerships
Labour Management Environment
Q – What are some of your priorities as President and Chairman?
The motto of MCAC is "Building Smarter Together," and I think this really captures what we are trying to achieve as the national voice of the mechanical contracting sector in Canada. Our industry is so broad with so many stakeholders; but if we can provide the tools and the resources to collaborate and connect with stakeholders, we can help our members work smarter, and better.
In terms of priorities, as our members know, the issue of prompt payment has remained at the forefront for our association for several years. We have seen some tremendous progress at the national level on this file, and we are seeing that momentum at the provincial level as well. With a new government now elected, we will continue to work hard at the federal level to see the required regulations, including adjudication, put in place to ensure prompt payment is the norm in our industry.
With that being said, our association is also exploring how we can better serve our members across Canada. The needs of our membership are shifting, as are the ways our industry operates. As a national association, we must continue to be proactive and enhance our value to ensure our members see MCAC as an essential resource.
I truly believe that as an association, we are well positioned to respond to the needs of our 1,000 members across Canada, and I am looking forward to what the future of our association has in store.
Q – What are some of the most important issues affecting MCAC members?
We have already mentioned prompt payment as an important issue for our members, but what we are hearing from across the country are a variety of other issues impacting MCAC members. Some of these issues include labour shortages, access to quality education and training, quality of design documents, new contractual provisions impacting our members, and new innovations and technologies that are entering the marketplace.
None of these issues are small, and it is important that we continue to work with our partner MCAs across Canada on how we can best address them. Part of our role as a national association is to help prioritize some of these issues on a national level, and identify the key stakeholders involved so that we can deal with these issues in a collaborative and constructive way.
I am looking forward to meeting with more of our members in the coming year to hear some of their feedback on these issues, and how we can best represent our members' interests in these discussions.
Q – What is MCAC doing to respond to these important issues?
As I mentioned, MCAC has a close working relationship with a number of like-minded and stakeholder organizations from across Canada, as well as our continuing dialogue with our partner MCAs at the provincial and zone levels.
Federally, we maintain our ongoing advocacy work, including our annual Day on the Hill to meet and discuss key issues with federal Members of Parliament. We are also actively involved in the National Trade Contractors Coalition of Canada (NTCCC) to ensure trade contractor interests are being advocated for in a collective way.
MCAC is also working very hard on several new programs, including the Women in Mechanical Construction (WiMC) initiative, and new efforts to ensure our members are kept up to date on new and emerging trends and innovations in our industry.
As many of our members know, MCAC is also proud to be known as the "Education Association" through the work of our Construction Education Council (CEC). We continue to identify new training opportunities and offer first-class seminars and programming across Canada. Since its inception, CEC has worked hard to offer outstanding training to our members from coast-to-coast, and we will continue to place emphasis on education and ongoing training for our members.
In all of these endeavours, we consistently meet with members and stakeholders to discuss how our efforts can help address the important issues impacting them.
Q – What message would you like to convey to MCAC members?
As a business owner in our industry, I am fully aware of many of the challenges and issues that our members face across Canada, and I am confident that we have the Board of Directors and national staff in place to help address these. I would encourage members to talk to your association representatives to ensure your voice is being heard, and to get involved with as many opportunities as possible at your local association. As I mentioned, our motto is "Building Smarter Together," and I really believe that we are stronger and smarter when more of us are involved.
To that end, I want to make sure that I thank our members from coast-to-coast for their ongoing support of MCAC. It is a very exciting time for your national association, and I am looking forward to the positive progress we can make on your behalf and for the Canadian mechanical contracting industry.
MCAC Recognizes 2019 Award Recipients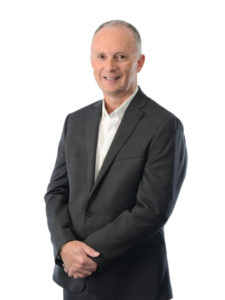 Dave Flamand
In addition to serving as MCAC Chairman, Dave has contributed extensively to the MCAC and its interests in a variety of roles and capacities. He has served actively on the MCAC Construction Education Council, Conference Committee, and Board of Directors. He has been MCAC's representative on the Coalition of Small Business for Tax Reform where he fought against the introduction of new measures affecting passive investments.
Until recently, he served as MCAC's representative on the Board of Directors of the Canadian Construction Association where he also attended meetings of the Trade Contractors Council, the Innovation and Technology Committee, and the Standard Practices Committee.
Doug Crawford Memorial Award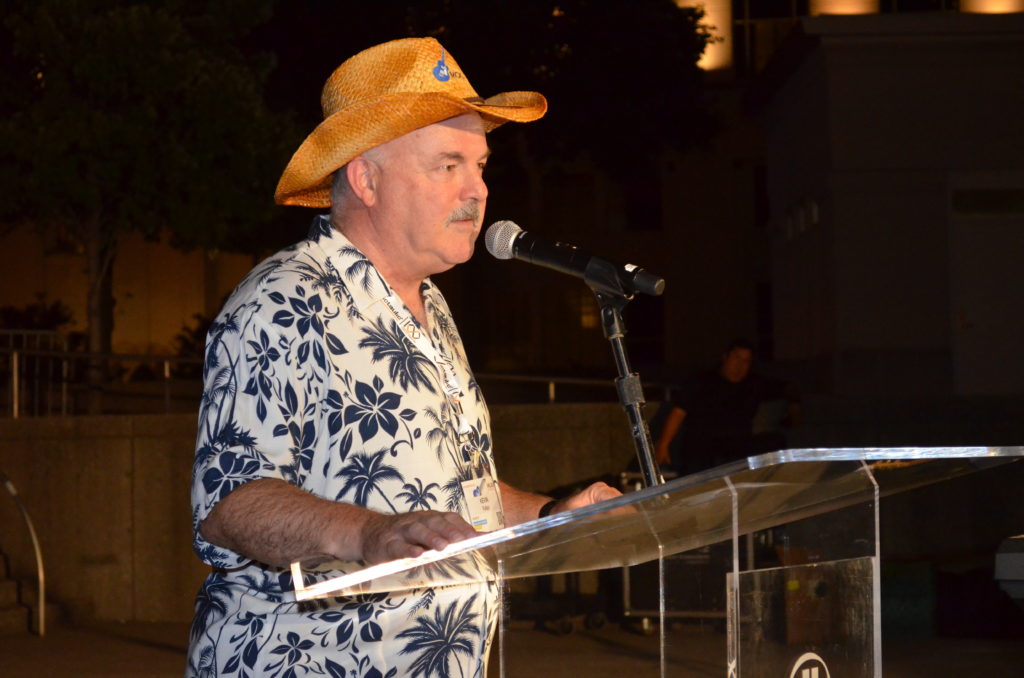 Kevin Fullan
Kevin Fullan has sat on and contributed to a number of MCAC Councils and initiatives, including more than 10 years on the Construction Education Council golf tournament committee, and participating in and sponsoring the tournament for close to 15 years. He has been an active and long time supporter of the MCAC in his more than 40 years in the industry. Today, his firm Wolseley continues to support the MCAC Annual Conference through sponsorship and active involvement.
In his previous capacity as Vice-Chair of the MCAC Associates Council, he helped to support national association initiatives, including an annual scholarship as part of the Richard McKeagan Scholarship Series.
Lloyd Maclean Memorial Award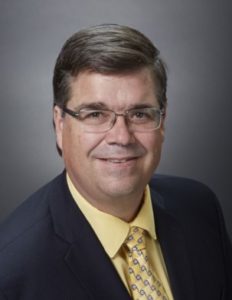 Al Prowse
Al Prowse has devoted countless years to ensuring the mechanical contracting industry had a voice at the table with respect to BIM.
Al first joined the Canada BIM Council in November of 2009, representing MCA Canada. From there, he took on various roles with the Council, and later assumed the role of Executive Director in November of 2010, and continued in that role until August of 2014. He later moved on to Chair the Trades Subcommittee, ensuring a trade contractor perspective was always heard around the table. For almost a decade, Al worked hard to prepare the industry in the adoption of BIM, and reinforced the important role that mechanical contractors will play as the technology is more widely adopted across Canada.
Mechanical Contracting Industry Prepared to Work with New Government
The Mechanical Contractors Association of Canada (MCAC), as the unified voice of the mechanical contracting industry in Canada, congratulated those Members of Parliament elected in Canada's forty-third federal election, adding that the association is prepared to work with MPs from all parties on issues of importance to the industry and the Canadian economy.
"On behalf of our close to 1,000 members across Canada, we look forward to continuing the conversation with elected MPs about the importance of our sector as it relates to Canada and the Canadian economy," said Pierre Boucher, MCAC's Chief Executive Officer. "We would encourage this Parliament to continue supporting and promoting the skilled trades in Canada, and to work closely with our industry and our association on how we can help address concerns such as climate change and innovation."
Over the past several years, MCAC and its partners have focused their discussions with the federal government on the importance of fair and equitable payment provisions in the construction industry. With prompt payment legislation passing in the House of Commons last year, MCAC is prepared to work with the government to ensure the regulations supporting prompt payment are in place as early as possible to make this payment process, supported by adjudication, a reality.
The Association also wants to ensure the mechanical contracting industry is looked to as a valuable resource on key issues.
"Our sector can play a significant role, and we are excited to be working with this new Parliament as we promote the importance of a strong and vibrant Canadian economy," added Boucher, "Our industry contributes to all aspects of Canadian life, and we look forward to engaging with all federal MPs to explore how the mechanical contracting sector can support government objectives."
MCAC and CIPH Submit Joint Pre-Budget Submission
In August, the Mechanical Contractors Association of Canada and the Canadian Institute of Plumping and Heating submitted a pre-budget submission to the federal government, in advance of the federal election and the release of the 2020 Federal Budget.
In it, both organizations outlined the importance of skilled trades and new technologies as key to addressing climate change.
The following outlines the joint submission:
The Mechanical Contractors Association of Canada and Canadian Institute of Plumbing and Heating Recommend:
That the federal government invest in apprenticeship training and completion incentives to encourage replacement of the skilled trade workforce essential to climate change mitigation and adaptation.
We recommend doubling the annual maximum tax credit per year, per apprentice in the Apprenticeship Job Creation Tax Credit from the current level of $2000 to $4000.
We recommend the government consider increasing the proportion of eligible salaries that are eligible for the tax credit from 10% to 20%.
That the federal government increase the budget for programs promoting careers in the skilled trades with an emphasis on trades that will play an important role in addressing the climate emergency.
We recommend increasing the investment for a skilled trades promotion program from $6 million over two years to $6 million per year over the next five years, for a total investment of $30 million.
MCAC Introduces its 2019/2020 Board of Directors
President
Dave Holek
President Elect & Vice President Western
Wayne Davidson
Vice President Eastern
Derek Ermen
Vice President Central
Charles Webb
Secretary/Treasurer
Jack Bavis
Chief Executive Officer
Pierre Boucher
British Columbia & Alberta
British Columbia: 
Dale Miller
Alberta: 
Tim Padfield
Mark Schendel
Saskatchewan:
Scott Kerr
Kim Skjonsby
Manitoba:
Brad Mason
Ontario: 
Joe Givens
Scott Munro
Serge Robert
Nova Scotia:
Charles Savoie
Prince Edward Island:
Quentin Bevan
Newfoundland & Labrador: 
Ian Arbuckle
Mechanical Service Contractors of Canada
Women in Mechanical Construction*
*New Board Position representing the Women in Mechanical Construction Initiative
Mechanical Contractors Association of Canada Awards $25,000 in Scholarships
In total, 16 scholarships awarded across Canada to assist students in mechanical education streams
The Mechanical Contractors Association of Canada (MCAC) was pleased to award 16 scholarships to deserving students across Canada, amounting to $25,000 in financial assistance, as part of the Richard McKeagan Scholarship Series.
Since 2006, MCAC has awarded more than $60,000 in scholarships, with the 2019 year marking the most significant amount to date. The program expanded in large part due to several MCAC Associate Members stepping up to provide their own scholarship funding through the program. These members included Federated, Taco Comfort Solutions, Franke Kindred, OS&B, Bradford White Canada, Masco, Wolseley Canada, Uponor, and RWC. New this year, several contracting firms have added to the list of contributors, DMS Industrial Constructors, Lowe Mechanical, and MCA Hamilton-Niagara. In addition, the broader Associate Membership of more than 100 members agreed to fund a single MCAC Associate scholarship.
As part of the program, scholarships are awarded to university, college and apprentice students studying in mechanical fields. As well, in conjunction with MCAC's continued emphasis on women in construction, there are specific scholarships available for women studying in the mechanical field.
The following students received scholarship funding through the Richard McKeagan Scholarship Series in 2019:
Bradford White Canada – Thomas MacDonald, University of Guelph
DMS Industrial Constructors Inc.- Jamal Wood, NWCC – Coast Mountain College
Federated Insurance – Manuel Lemos, McMaster University
Franke Kindred – Jesse Holmes, Sask Polytech
MASCO Canada/Delta Faucet – Taylor Davies, McGill University
MCAC Associates Council – Jason Dales, McMaster University
OS&B – Thomas MacDonald, University of Guelph
Reliance Worldwide Corporation (RWC) – Kristin Bennett, McMaster University
Taco Comfort Solutions – Christine Yaromich, University of Toronto
Uponor (Dan Kirkpatrick Scholarship)

Sarah Kennedy, University of Waterloo
Stacey Maddox, Memorial University
Kirstin Bennett, McMaster University
Mina Arabkhedri, BCIT
Taylor Campbell, Wilfrid Laurier University

Wolseley Canada – Braedon Grace, College of the North Atlantic
Women in Mechanical Construction, sponsored by MCAHN – Kristin Bennett, McMaster University
Women in Mechanical Construction, sponsored by Lowe Mechanical – to be announced shortly
More information about the MCAC Richard McKeagan Scholarship Series, managed through MCAC's Construction Education Council, is available online at www.mcac.ca/cec/scholarships/.
Almost $8,000 Raised for MCAC's Charity of Choice!
#MCAC In Music City 2019 Conference Recap – Nashville, Tennessee
MCA Canada's 78th Annual National Conference in Nashville provided unforgettable experiences and a fantastic education program. Combined with the great networking opportunities throughout the week, the MCAC National Conference once again proved to be a "can't miss" event.
In total, more than 300 delegates from across Canada joined MCAC in Music City!
Thank you all who joined us, and we look forward to seeing you again next year!
Join us October 21-24, 2020 in Napa, California for our 79th Annual National Conference!
Save the date, and stay tuned for more information on registration. Once registered, you will able to book hotel rooms for the Conference.
See you in Napa!
Thank You to Our 2019 Conference Partners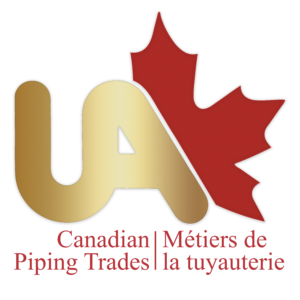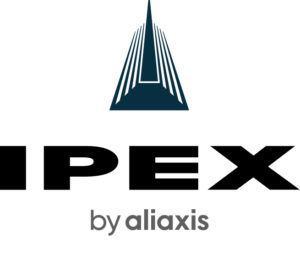 Anderson-Webb
Anvil International
AON
Bibby-Ste-Croix
Black & McDonald
Bradford White Canada
Flocor
Jonas Software
Lyncar
Masco
M.A. Stewart & Sons Ltd.
MCA Kitchener-Waterloo
MCA Newfoundland and Labrador
MCA Ontario
Milwaukee Tools
Ontario Pipe Trades Council
OS&B
Peak Mechanical
QBE
RF Contracting
Taco Comfort Solutions
Team Builder Solutions
TESC
Thermal Insulation Association of Canada
Uponor
Wolseley Canada